PROCESS FLOW CHART (FOR FOREIGN PATIENTS)
(APPLIES IN PRINCIPLE TO INDIAN PATIENTS AS WELL)
For effecting money transfers into our accounts patients can use any means of their choice. Some institutional urls are :
1. http://www.timesofmoney.com
2. http://www.westernunion.com
For Details of Facilities Available and Rates & Packages click the relevant links on any page.
---
Health Care Tip :
Liposuction, Tummy Tuck, Breast Surgeries Are Safe And do not have any side effects.
<![if !vml]>

<![endif]>
<![if !vml]>

<![endif]><![if !vml]>

<![endif]><![if !vml]>

<![endif]><![if !vml]>

<![endif]><![if !vml]>

<![endif]><![if !vml]>

<![endif]><![if !vml]>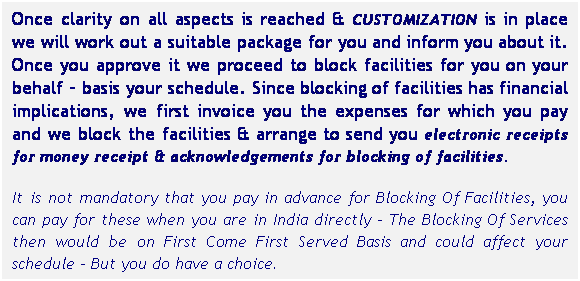 <![endif]><![if !vml]>

<![endif]>
Visit us on Google+